L&A Living is the first step to the perfect move...
With over a decade's experience in Nottinghamshire's vibrant and diverse property market, we hold the key to unlocking a world of possibilities when it comes to your next move.
Get in touch, and discover why more and more movers are enjoying the new way to move - the L&A Living way.
We look forward to making your Nottingham move a great success.
Read What Our
Customers Say
Nick is great to deal with. No pressure, no nonsense, just straight to business. He helped me navigate a difficult purchase, always a pleasure to deal with.
Julian DB
Nick Landa at L&A Living is an absolute Star! He handled the sale of my home from start to finish and I couldn't praise him more highly. Approachable, understanding, knowledgable and...
Julie
L&A Living were fantastic during the sale of our house and our onward purchase. Nick sold our house within 24 hours and was exceptional throughout the process. Rebecca was the agent for the...
Rick L
Outstanding. You rarely see this level of authentic service these days. My recent experience very much reflects the other positive comments here. The L&A Living team are great and Nick...
Robert C
Great service. We dealt with Nick who was really informative when showing us around the property, and always on hand for viewings even we when we had the offer accepted and just wanted to...
Rossi
Excellent service. I know agents have a bad reputation (and I can name at least one major one that is appalling) but Nick at L&A Living was simply excellent. Great communication and really...
Paul
Outstanding service from beginning to end. Nick was always on hand to answer any queries we had and always kept us up to date with how the house sale was progressing. What can be at times a...
Claire T
After a less than good experience elsewhere, Nick promised a sale within a month and we achieved a sale within a month. Thank you to the whole team - efficient, knowledgeable, good comms and...
Heather
I was delighted with Nick Landa and L&A Living how professional they were from start to finish ,they made the transaction go smoothly I would highly recommend using L&A Living estate...
David & Jean
Nick is superb! Very helpful throughout the purchase of my first apartment. He helped me with virtual tours of the place.
Regina
Nick Landa was my agent on this recent purchase and I can't speak highly enough about his performance.

From the very beginning he demonstrated a proactive and thorough approach to...
Chudy U
I cannot fault Nick at L&A for his patience and unstinting work for me with selling my flat. The lawyers on both sides were highly inefficient being reactive rather than proactive. Nick...
Trevor H
Nick was very professional and helpful throughout the process, very quick to reply and accommodate with any questions or requests. Highly recommended!
Martyna K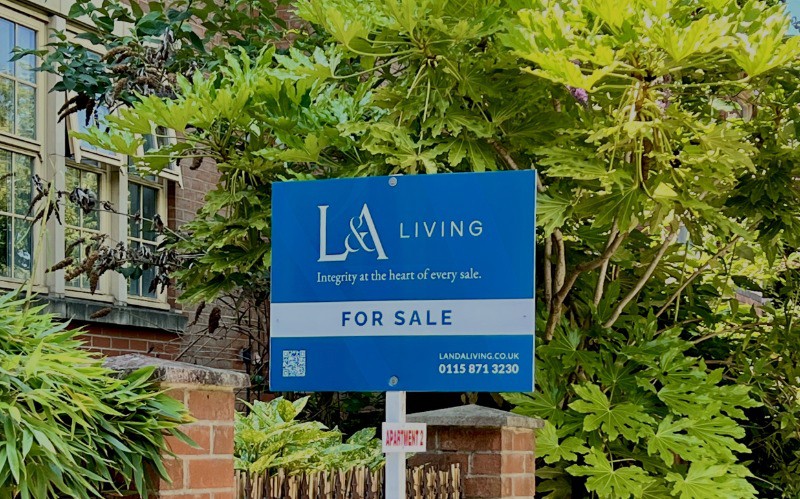 How Much is Your Property Worth?
Not sure how much your property is worth? Request a free, no obligation valuation for your property.
Book a Valuation